Our Bishop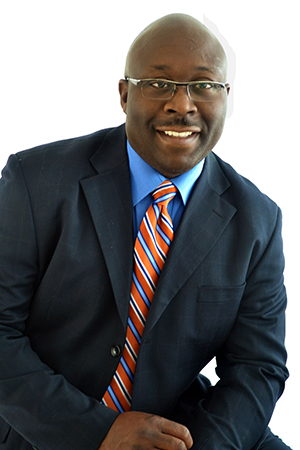 Dr. David Green was born in Portland, Jamaica and migrated to Canada at a young age. He grew up in the Jane and Finch area of Toronto. At the tender age of 13 Dr. Green received his calling and gave his life to the Lord. He graduated from George Harvey Secondary School in Toronto, and went on to study law enforcement at the Ontario business college, where he graduated at the top of his class. Dr. Green went on to work at the Toronto International Airport as a security intelligence officer and later for the Toronto police services.
As a young man, Dr. Green had a great passion for the word of God. His bishop realized that he was anointed with the gift of preaching so he appointed him youth leader and later on promoted him to Sunday School Superintendent. When Dr. Green was promoted to the position of youth minister he made the decision to sharpen his gift and attended classes at the Ontario Bible College and was ordained in 1993. Four years later Dr. Green became the pastor of the Free for All Outreach Ministry and was promoted to the office of bishop in 2005. In 2011 he received a doctorate in Theology.
Presently Dr. Green is the Executive Director and overseer Bishop of the Free for All Outreach Ministry. Dr. Green is also a Trustee for the Peel District School Board and has been for the past ten years. He was a Tribunal Adjudicator with the Ministry of Health for six years. Throughout his career, Dr. Green has been actively involved in addressing community issues, particularly the challenges faced by young people. His passion and tireless work ethic has made him a leader in the community. In 2011, Dr. Green received a Community Crime Prevention Award from the Peel Regional Police for his efforts.
His community involvement includes: chair of the Peel Board's Physical Planning & Building Committee, first vice president of Brampton Safe City, vice-chair for the Ontario Public School Boards' Association (Central West Region) and a board member of the Peel Youth Violence Association. As well, he is the Executive Director of Free For All Youth Foundation, which offers scholarships and many youth and adult programs aimed at helping those in need. He is also a youth counselor and has been recognized on numerous occasions for his work in the community in leadership roles he has taken on.